We are delighted to announce that we've become Inspiring Teachers. Our new name represents both who we are and what we do. It is a tribute to our community, to the impact teachers across the world make in their classrooms, and to what we think it will take for education systems to make quality education a reality for every child.
In 2009, when we started this work as five teachers in rural southwest Uganda, supporting teachers with constraints was a reality that guided our mission. Recognising the disparity of global education, those constraints motivated us to design innovative new ways to support teachers in low-resource settings. The word "limited" even found its way into our name.
As we've grown, we've realised the sheer scale of the problem. While our ambitions and efforts have expanded to reach more than 5,000 teachers in partnership with 18 organisations in 11 countries, we know we need to do more. We know we can do more. We also know to really achieve our mission of elevating learning outcomes, we need solutions that can scale to the problem. And for that, we need a name, and a visual identity that not only describes our mission, but helps us achieve it.
When the pandemic hit, we took it as an opportunity to pause and think deeply about the impact we wanted to achieve over the decade ahead. We set an ambitious goal to improve education for 10 million children by 2030, and data from the World Bank confirmed that effective teachers are the most important factor and solution in addressing what they've identified as a global education crisis. From our work across the world, we've seen the inspiring work of teachers across their classrooms, and we wanted an identity that captured their commitment.
It became increasingly evident that after ten years as Limited Resources Teacher Training, it was time for a rebrand.
We turned to our community of Fellows and Team Leaders who have shared our journey and ran a series of workshops. Through a consultative process that involved 12 partners and roughly 150 teachers, we distilled the unifying values that described our work and got to the heart of our mission.
Given that the organisation was founded by teachers, is powered by teachers, and the work we do up-skills and empowers teachers around the world, there was consensus on the new name, Inspiring Teachers, pretty early on in the process.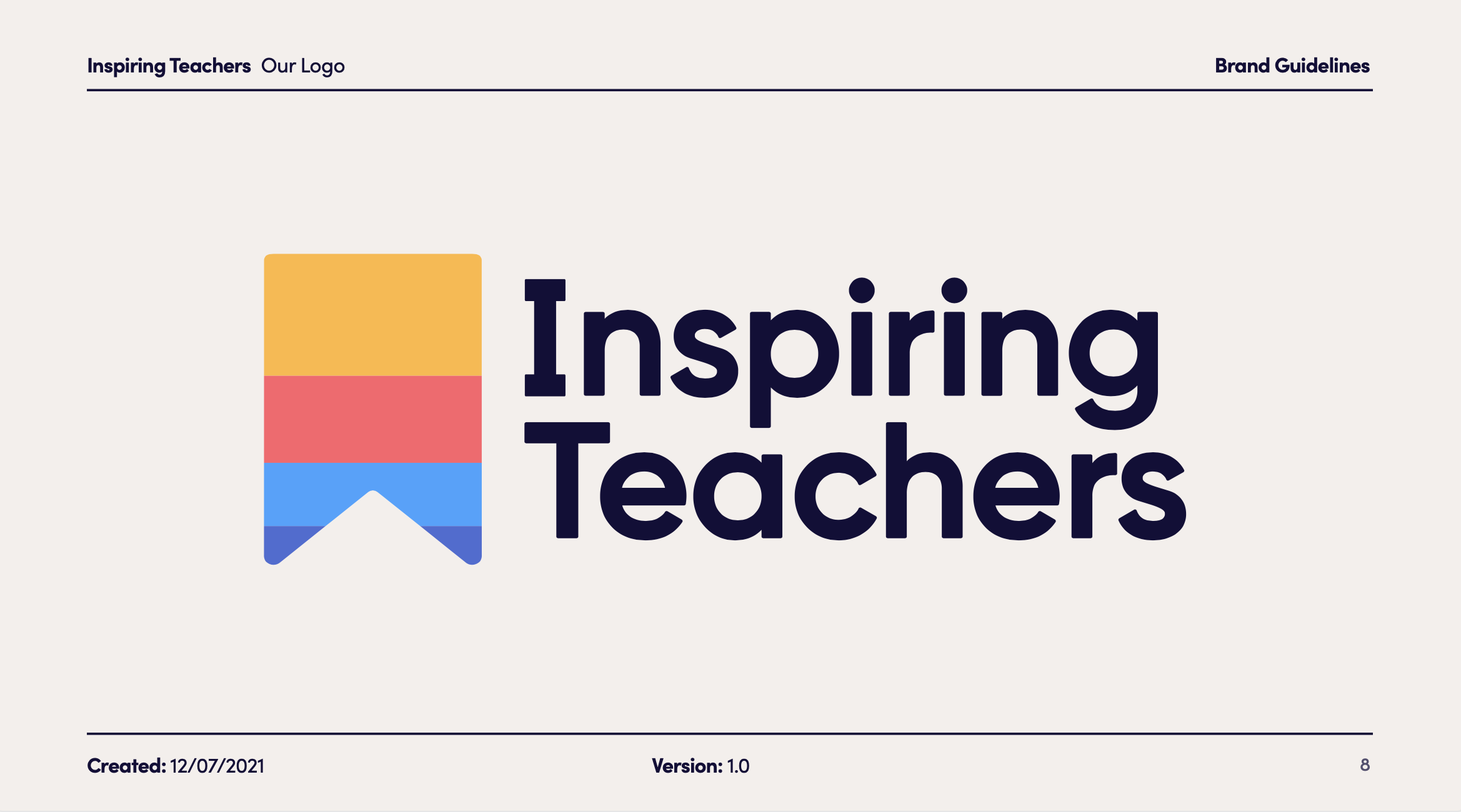 It's the name we wish we'd had all along. Not only is it a tribute to the work we've done to date, it also sets the stage for our next chapter. To improve learning outcomes for 10 million children by 2030, we will need to continue working with schools and systems and continue forging innovative new paths that help exponentially more teachers fulfil the promise of education.
From the beginning, we have aspired to help teachers be the best they can be regardless of resources, but we have never been limited. We have always been Inspiring Teachers.